Doug Ingersoll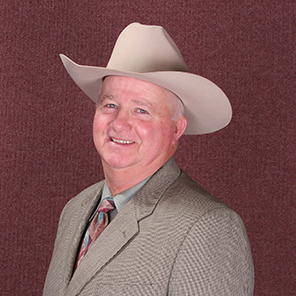 Doug Ingersoll founded his training business in Lincoln, California, in 1973, with his wife, Debbie. His roots in the California cow horse run far and deep and started early in life. Ingersoll will say that he and his family, including his older brother, Bobby Ingersoll, were deeply involved in horses. Simply put, he's been a horseman his entire life.
"The definition of a horseman is skilled in his riding, and he loves his horse. And to me, that's my brother," said Bobby, a fellow National Reined Cow Horse Association Hall of Fame member.
Ingersoll grew up wanting to be a veterinarian. He attended California Polytechnic University with that goal and trained horses as a side business to pay for his education. He soon realized that horses were his calling. Though he never apprenticed under the other horsemen showing in California at that time, which included giants in the reined cow horse industry like Don Dodge, Benny Guitron and Clyde Kennedy, he received help from them.
Soon, Ingersoll was topping classes at the famed Cow Palace in Daly City, California, taking a slew of young riders and amateurs to compete on their horses, too.
"He's just impacted so many people and brought them that that love of the animal, you know," said his wife, Debbie. "The fact that the horses are there for giving to you all the time and he just passes that on. He has that."
He mentored several prominent reined cow horse trainers, including the first woman to win the Snaffle Bit Futurity®, Sandy Collier. Then extended his support of not only the cow horse industry but the entire Western performance horse world by gaining his judge's cards in multiple associations, including serving as a 3A judge in NRCHA.
"He was always a force to be reckoned with and a straight up kind of guy," recalled California-based horseman and NRCHA Director of Judges Bill Enk. "We judged together, and he always held true to the Vaquero traditions is what he still does, you know? To me, Doug has been a real true soldier as far as the horse business."
Ingersoll's involvement was driven by what motivates him in many other areas: to make it better.
"I've been able to see a lot, you know, and contribute to a lot. I think it's hard for a judge that has not been done an event to judge the event because they don't know exactly what it feels like," Ingersoll said. "That's the reason I did it; to make things better. I think it makes a better horseman. It made me learn, learning the rules made me see the way different horses perform and made me feel what it takes to do better in the show pen."
That is not to say Ingersoll didn't win his fair share of American Quarter Horse Association championships, weekend show class and circuit wins and NRCHA money, but the purses were not what drove him to compete.
"The money at that time was not the important thing, it was the win that we liked," Ingersoll said. "A lot of times people judge the Hall of Fame on money earned or what you won. And I was told a long time ago that that's not it. It's what you contributed to the association. I've been able to sit on the [NRCHA] Board. I've been able to be on special committees."
Ingersoll's reputation as a horseman that is dedicated to putting the success of the association first helped solidify him as a Hall of Fame inductee. He has not strayed from the path reined cow horse set him on and has always chosen the best for the horse.
"I think all those million dollars and riders look up to Doug because of the fact that he is a man of integrity," said Bobby. "He's honest. He treats people right with respect."
The longtime horseman received the "pat on the back" from his peers, those he has competed against, mentored and even judged, with the Hall of Fame induction.
"I haven't won as much as a lot of these guys have, I'm sure put a lot more time in, you know? I would like to be known as a man of his integrity, a man of honesty," Ingersoll said. "A man that was kind to his horses, loved his horses."