Lee Deacon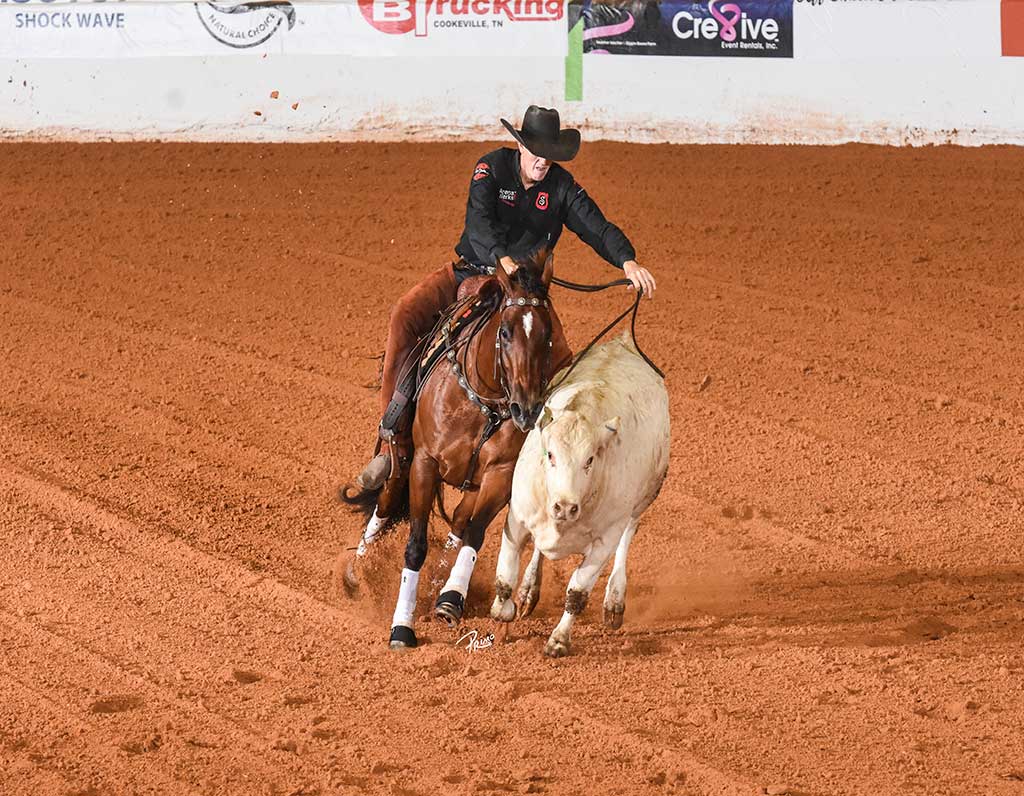 LIFETIME EARNINGS:
$417,263.96
2022 EARNINGS:
$311,577.08
3 YEAR EARNINGS:
$360,401.82
ACHIEVEMENTS:
Snaffle Bit Futurity® Champion
At the 2022 National Reined Cow Horse Association Snaffle Bit Futurity®, Lee Deacon achieve a dream he had long waited for—becoming a Snaffle Bit Futurity Champion. The Australian-born horse trainer came to the United States in 2016 where he began working for NRCHA Million Dollar Rider Chris Dawson.
While he's had steady success, and driven himself to train harder and better, Deacon adjusted his expectations leading into the 2022 event, and he credits that with the win aboard Tornado Jonez (Stevie Rey Von x Missi Jonez x Travelin Jonez), owned by Della and Brandy Ragland.
"Unreal. It's unbelievable," Deacon. "In 2016, I made the Limited Finals and that is the last time I made any Finals. I'm very thankful, humbled and grateful. I can't believe God would allow me the blessing of this and I don't want to take it for granted. Now, how can I use this to glorify him. I hope I'm an example for any one of these guys who are working as hard as we do, they can achieve it if you just don't quit. We all face adversity. It's tough but we keep going. It's our dream."
His earnings as both Open and Intermediate Open Champion launched Deacon into the top five rider spots for the year-end NRCHA standings. He won $200,000 in the Open and another $45,000 in the Intermediate Open, and that qualified him for the March 2023 American Performance Horseman event presented by Teton Ridge.
Among his NRCHA premier event titles are the 2022 NRCHA Hackamore Classic, presented by Oswood Stallion Station, Intermediate Open Champion aboard Seven S Party Favor, and the 2021 Dom Conicelli Memorial Eastern Derby, presented by MARS Equestrian™, Intermediate Open Derby Champion aboard Bet Shesa Pepto.
Lee and his wife, fellow NRCHA professional Ashley Deacon, train together at their Marietta, Oklahoma, facility.