Lyn Anderson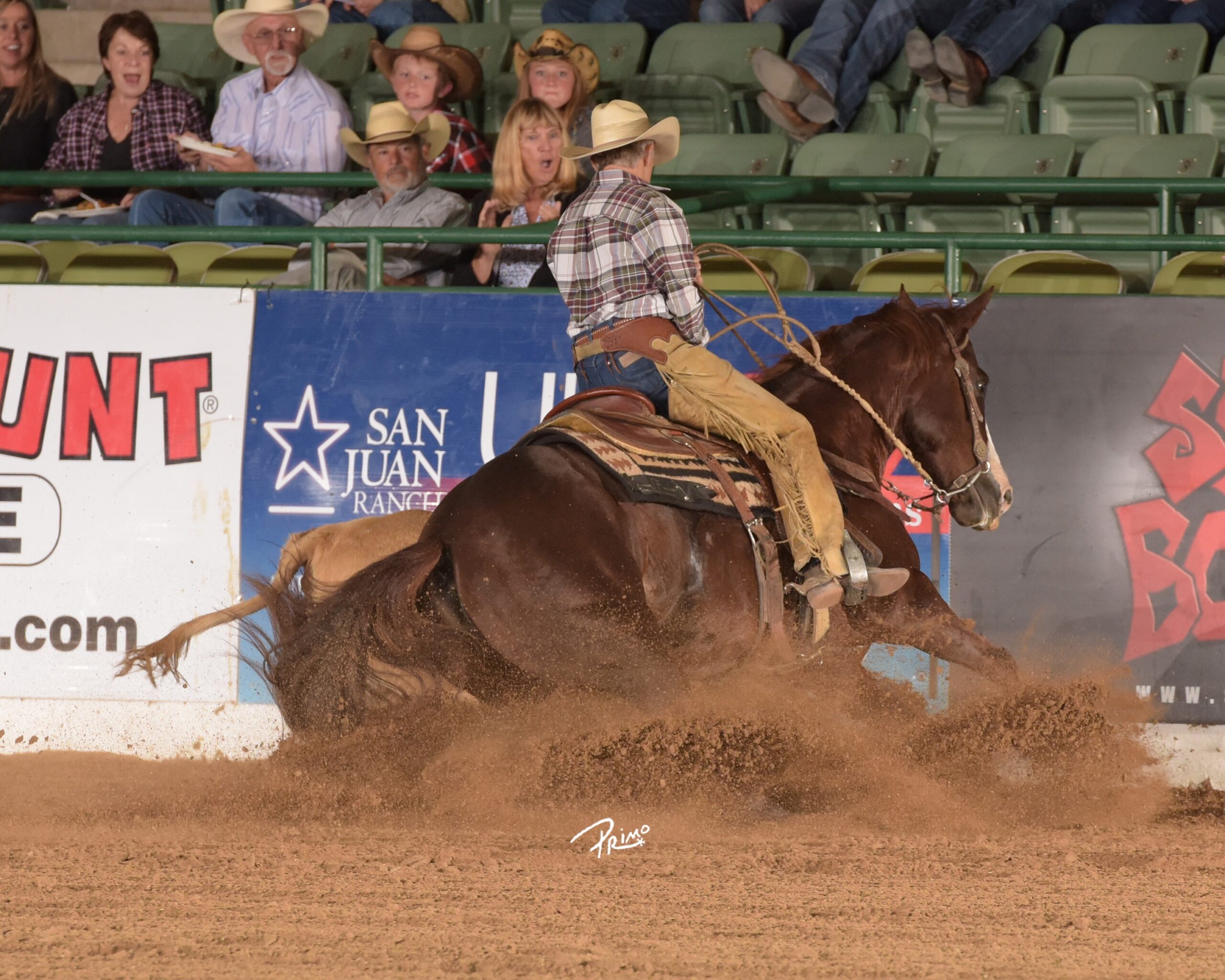 Lyn Anderson was born and raised in a non-horse family in southern California. Her parents were surprised when their daughter began asking for a horse at age two, and didn't stop asking until she had her first horse at age 13. When the teenaged Lyn discovered it was possible to collect a paycheck for riding horses, she set her sights on a future as a trainer.
Shortly after graduating from the Cal Poly/San Luis Obispo Equine Science program, Lyn showed at her first reined cow horse event, the 1980 NRCHA Snaffle Bit Futurity, where she rode her own horse, Cheeta Vanbar (Dee Gee Vanbar x Doc's Cheeta x Doc Bar), to modest go-round earnings in the Ladies division. From that point forward, it was a steady climb to the top. Now, with more than $830,000 in lifetime NRCHA earnings, the Madera, California, professional is one of the next in line to achieve Million Dollar Rider status.
Horses from Lyn's program are known for their longevity and their flair for her favorite event, the fence work. Lyn has developed numerous NRCHA Supreme Reined Cow Horse Merit Award winners, the association's highest honor for horses with achievements in all phases of competition. Many of her champions are foals out of the NRCHA Hall of Fame mare, Smoke Time Tuck (Doc Tom Tucker x Ima Smoke x Mr Fools Smoke). Lyn has piloted her offspring to the majority of their combined $519,273 in NRCHA earnings.
Lyn served 20 years on the NRCHA Board of Directors in various capacities, including multiple terms as President.