Magical Lena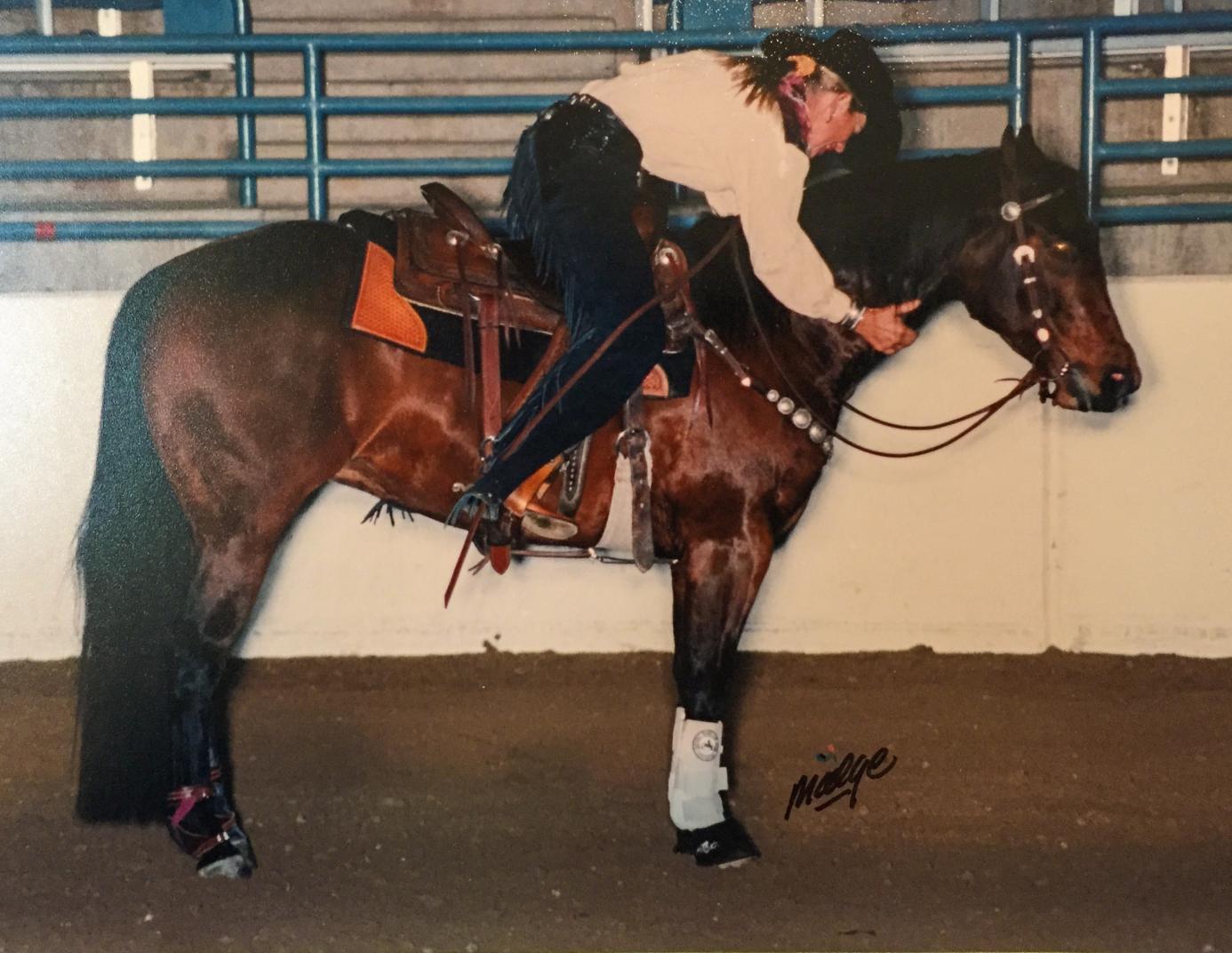 Half Million Dollar Dam
Magical Lena's offspring earnings have surpassed $570,000. Magical Lena is owned by Joyce Pearson and Magicality is the mare's highest money earner with lifetime earnings over $100,000.
Hall of Fame
When Magical Lena (Little Lenas Legend x Swayback Magic x Early Tink) was foaled in 1995, no one thought the tiny, frail brown filly would leave an indelible mark on the reined cow horse industry as a champion performer and leading dam.
Bred and owned by Joyce Pearson, Hailey, Idaho, Magical Lena became a defining horse in the career of Pearson's daughter, Anne Reynolds, the NRCHA Hall of Fame inductee and Million-Dollar Rider who trained and showed the mare to $152,047 in reined cow horse money from 1998 through 2007. Their accolades included the 1998 National Reined Cow Horse Association Futurity Non-Pro Championship; the 1999 NRCHA Stakes Non-Pro Championship; the 2000 NRCHA Der-by Non-Pro Championship and Open Reserve Championship; and the 2001 World's Greatest Horseman Reserve Championship.
Of her 19 American Quarter Horse Association-registered foals, 12 have earned NRCHA money, and their combined $401,580 make Magical Lena the current third-place mare on the NRCHA Lifetime Leading Dams list. Magical Lena's "magic cross" was with Reynolds' NRCHA Million Dollar Sire, Very Smart Remedy. He sired her top performing foal, the 2010 stallion Magi-cality, who has earned $69,173 in the NRCHA.
Magical Lena was laid to rest at Reynolds' Why Worry Ranch, King Hill, Idaho, in July 2015.