Duane Pettibone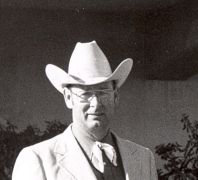 Devoted trainer, friend, and cow horse enthusiast are just three of the ways a person could describe Duane Pettibone.
Born in 1938, Duane was raised around the Sacramento area. During his early years in the horse business, he learned a lot from Lee Sole, Don Dodge, and Barbara Worth.
Duane's first stock horse was a Quarter Horse Gelding named Zermike. He got the horse in 1958, and then in 1964 he began training horses at his ranch in Pleasant Grove, California. Duane trained and showed halter, pleasure, hunter/jumper, trail, and stock horses. He also didn't limit himself to a certain type of horse, training many different breeds.
He also trained more than horses. His students won numerous championships at all the major shows on the west coast.
While at Pleasant Grove, he had many good horsemen working for him – including Bobby and Jolene Helson, Frank Craighead, and Chuck Chapin.
Duane enjoyed his work, but he also took pleasure from being with his friends, and was notorious for playing jokes on anyone around. He was known as an outdoorsman, who loved to hunt and fish. A few of his closest friends were Bobby Ingersoll, Ronnie Richards, and Hop and Skip Brown. In fact, Bobby and Duane worked and showed horses together for many years.
Duane and his wife, Linda, had three children. One of them, Cindy, followed the path of her father, and was a Champion Youth rider in both English and Western divisions.
He was a carded judge for the AHSA, CRCHA, and the APHA. He judged all the major shows on the West Coast, and also in Hawaii, Canada, and Germany!
Duane always worked hard to promote the industry that he loved. He also served the stock and reined cow horse world by serving on the Boards of both the PCCHA and the CRCHA.
In 1970, the successful trainer helped launch the World Championship Snaffle Bit Futurity for the CRCHA. Just four years later, in 1974, he won at that venue with a gelding named Big M Nu King. Some of his other successful stock horses were Pawnee Mingo, Leo Comand Chex, and Sailors Night.
In 1979, he was honored by Copenhagen Skoal as the Stock Horse Man of the Year.
In addition to his training program, entrepreneurial Duane started a sales business – Duane Pettibone Associates. He started the horse sales at the Snaffle Bit Futurity in the Nugget Hotel in Sparks, Nevada.
Duane was instrumental in the move of the Snaffle Bit Futurity to its current home in Reno, Nevada. While serving on the Board of the Reno Convention Authority, the Nevada State Fairgrounds were in need of repair. Duane pushed for the renovation, and the Reno Livestock Event Center was created.
In 1984, the Reno-Sparks Convention Authority approached Duane, and asked him to manage the Event Center after construction was completed.
After selling his Pleasant Grove ranch and moving to Reno to head the Event Center, Duane realized the value of having the Snaffle Bit Futurity in Reno. He went out of his way to get the event moved, and went out on his own to round up the necessary sponsorship for the event.
Sadly, Duane passed away in 1999, due to heart failure. The people who knew him know that his influence reached further than his horsemanship.
"Duane Pettibone will be remembered not only for what he has done as a horseman, but also, for what he has done to promote the NRCHA and the Snaffle Bit Futurity," asserts long time friend Bobby Ingersoll.