Ron Ralls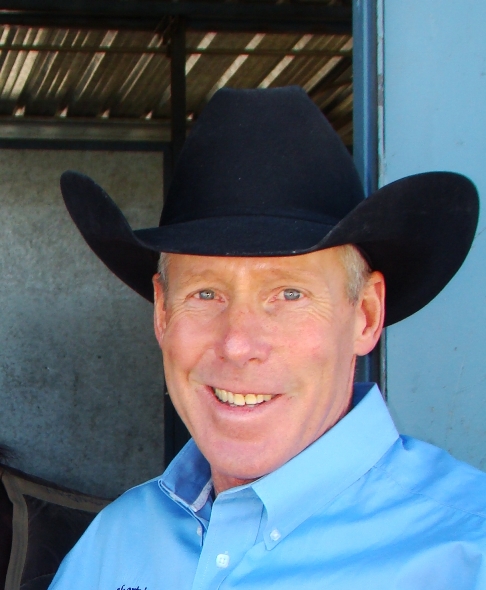 LIFETIME EARNINGS:
$1,059,298.65 
ACHIEVEMENTS:
Million Dollar Rider, World's Greatest Horseman Champion, Hall of Fame Inductee
For Bakersfield, Calif., native Ron Ralls, the first step on his horsemanship journey began when his family leased a 50,000-acre ranch in nearby Caliente. Ralls was 8 at the time, and he spent the next 20 years helping run the operation, where the chief purpose of a horse was to maneuver cattle in steep, brushy terrain. However, the future champion quickly discovered he wanted a more than just a rough-and-ready ranch mount under his saddle.
"I was the youngest boy. My brothers were way bigger than me. I was kind of the runt, and they treated me like the runt. I couldn't whip them," Ralls said. "I figured the only way I could one-up them is by always trying to make my horses better. I always rode better horses than they did. That's what I liked doing."
The young cowboy learned something from each of the many horses he rode on the family ranch. While he developed the ability to make a worthy using horse, he knew nothing of the show arena. That all changed when Ralls went to visit his brother, the late equine veterinarian Van Snow, and was introduced to Monty Roberts. "He had a couple of 3-year-olds he wanted me to take home and work on the ranch and bring them back. So I did, and brought them back six months later," Ralls said.
Impressed with what Ralls had taught his colts, Roberts offered to establish him as a horse trainer if he would move to Solvang, Calif., and Ralls jumped at the chance. He admits the learning curve was challenging at first. "I didn't have a clue what I was doing. He talked about 'leads.' I had no idea what a lead was. I thought it was something you tied on your horse's halter to get it over to the saddle house to saddle up. Where I grew up, they better be in the correct lead in that steep rough country, or they might fall over!"
In 1984, Ralls made his competitive debut at the Snaffle Bit Futurity, an experience he describes as "worse than a disaster."
The disappointment passed, and Ralls worked even harder. The next year, 1985, he qualified for the Snaffle Bit Futurity Finals, beginning his steady climb to the ranks of the NRCHA's leading professionals. In 2001, he and his wife, Patty, moved to Gainesville, Texas, where Ralls established himself as a force in both the limited age events and all-around competition, winning two consecutive World's Greatest Horseman titles. He claimed the 2003 title on Cowgirls Are Smart (Smart Chic Olena x Sweet San Badger x Peppy San Badger), and came back in 2004 to win it on A Chic In Time (Smart Chic Olena x Paula Tari x Tari Glo).
In Ralls' enviable career, he has accumulated more than $830,000 in NRCHA money. He has been the high scorer in all three events at the Snaffle Bit Futurity, and was the Futurity Open Reserve Champion on Patty's horse, Chromium Cowboy (A Chic In Time x Marvelous Miss x Mountain Creek). He also was the first World's Richest Stock Horse Champion, winning the $100,000 check in 2006 aboard A Chic In Time. He is a NRCHA World Champion, a NRCHA Stakes Champion and a perennial Open finalist at NRCHA Premier Events. Despite all the success, Ralls says Hall of Fame status was something he never expected.
"It's unbelievable. The way I started doing this, it was not really working for a trainer, not having any background in the horse show deal. From the time I started, I always hoped to be able to do well and get some kind of recognition once I was down the road this far. But to be inducted into the Hall of Fame is something I never thought about, because it wasn't something that was ever going to happen, in my mind. It's more than I ever hoped for, and it's a huge honor."