Ken Wold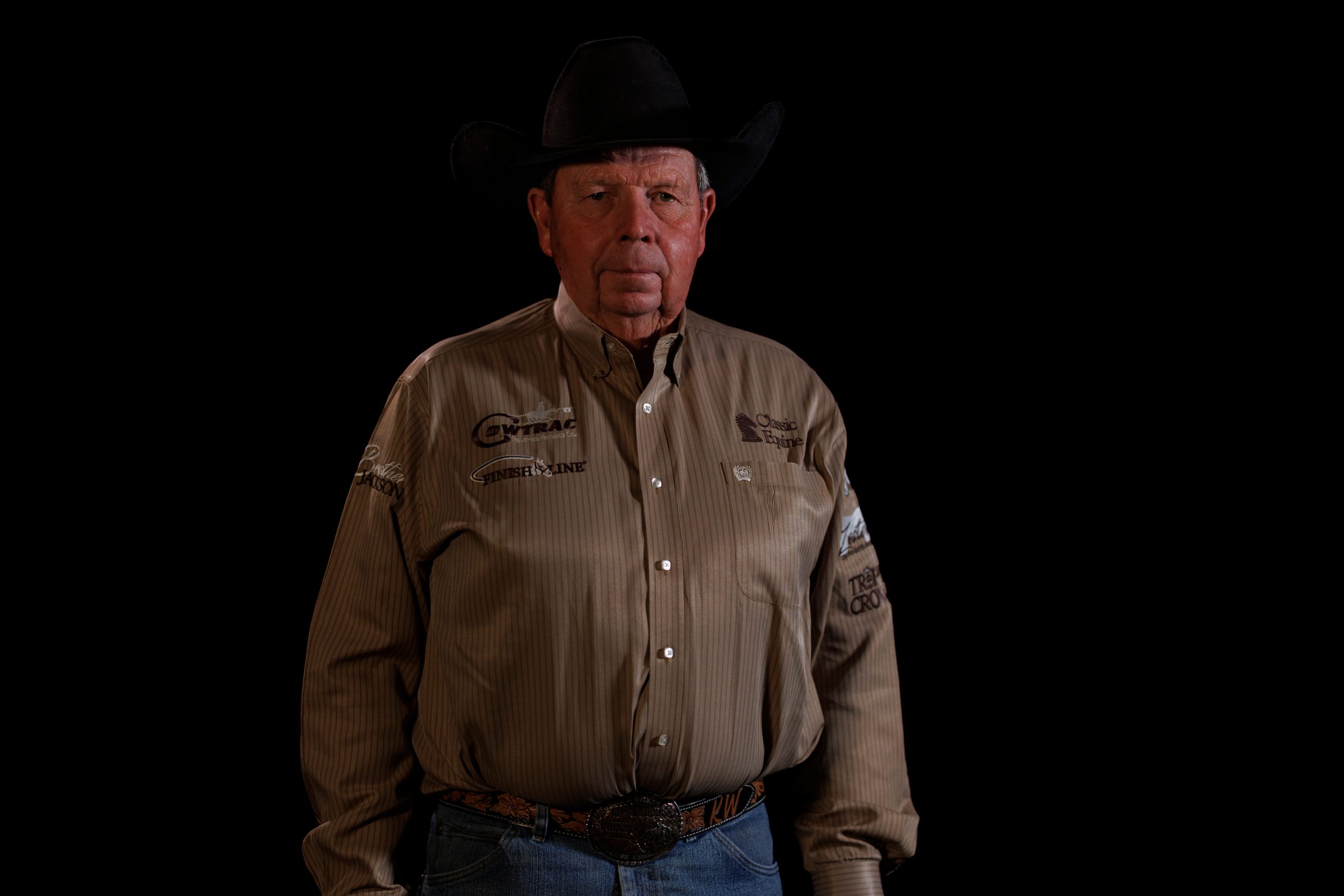 LIFETIME EARNINGS:
$1,011,268.18
Born in Salem, Oregon on December 22, 1946 Kenny Wold graduated from Elk Grove High School in 1964 and went to college at Modesto Jr. College, finishing at Cal Poly San Luis Obispo in 1969 with a BS Degree in Animal Science and a Minor in Biological Sciences. In college Ken was heavily involved with the rodeo team where he calf roped and team roped and roomed with Cal Poly Rodeo teammate, and todays PRCA Announcer Bob Tallman.
During college Ken was in a roping accident that ended any previous dreams of having a roping career. It was then that he got involved with the Equine Reproduction Program. He didnt know it then, but that was the beginning of what would become the large focus of his career.
Kennys first facility was in Sonoma, California and he later moved to Sacramento, California, making a living by starting colts and giving lessons. It was in 1972 that he built his own training facility at his familys ranch in Wilton, California. From there his business flourished. He began training Trail, Western Pleasure, and Stock horses.
In the early eighties Kenny began teaching Equine Reproduction Physiology and Horse Production at Consumnes River College. He taught there for five years and today sits on the CRC Board of Equine Management as a liaison to the communities.
Kenny Wold has been active as a member of the National Reined Cow Horse Association Board for the past 30 years, serving two terms as President. He has traveled all over the world giving clinics for cutting and reined cow horse owners and trainers in Chili, Canada and Italy. Ken has made a lasting impression as a horseman within the NRCHA and the American Quarter Horse Association. He is an AQHA Professional Horseman, finalist and money earner in the National Reining Horse Association and National Cutting Horse Association, was the 1998 NRCHA Snaffle Bit Futurity Open Hackamore Champion with $388,434 in lifetime NRCHA earnings.
Kenny has ridden several different breeds throughout his career, earning World and Championship titles in the American Paint Horse Association (2 Jr. Cutting World Titles), the Arabian Working Cow Horse, Reining World Championships, and Appaloosa Reining Futurity World Championships.
Away from work, Ken enjoys reading, roping with his friends, and watching TV: especially bull riding and nascar racing with his son Pierce. He enjoys attending many sporting events such as watching the local Sacramento Kings games, and Sunday afternoons are normally set aside for family, friends, and Sacramento River Cats baseball games. Ken and his wife Ramona also enjoy attending the National Finals Rodeo in Las Vegas, Nevada.
Kenny married Ramona in 2000 and they had their son Pierce in 2003. Kens mother Betty has been and continues to be a constant support in his life. His favorite sport to watch is anything with his son Pierce. Ken spends every Saturday (when he is not at a horse show) with his family at Pierces sporting events. Ken, Ramona, and Pierce attend St. Peters Lutheran church of Elk Grove.