Katie Starlight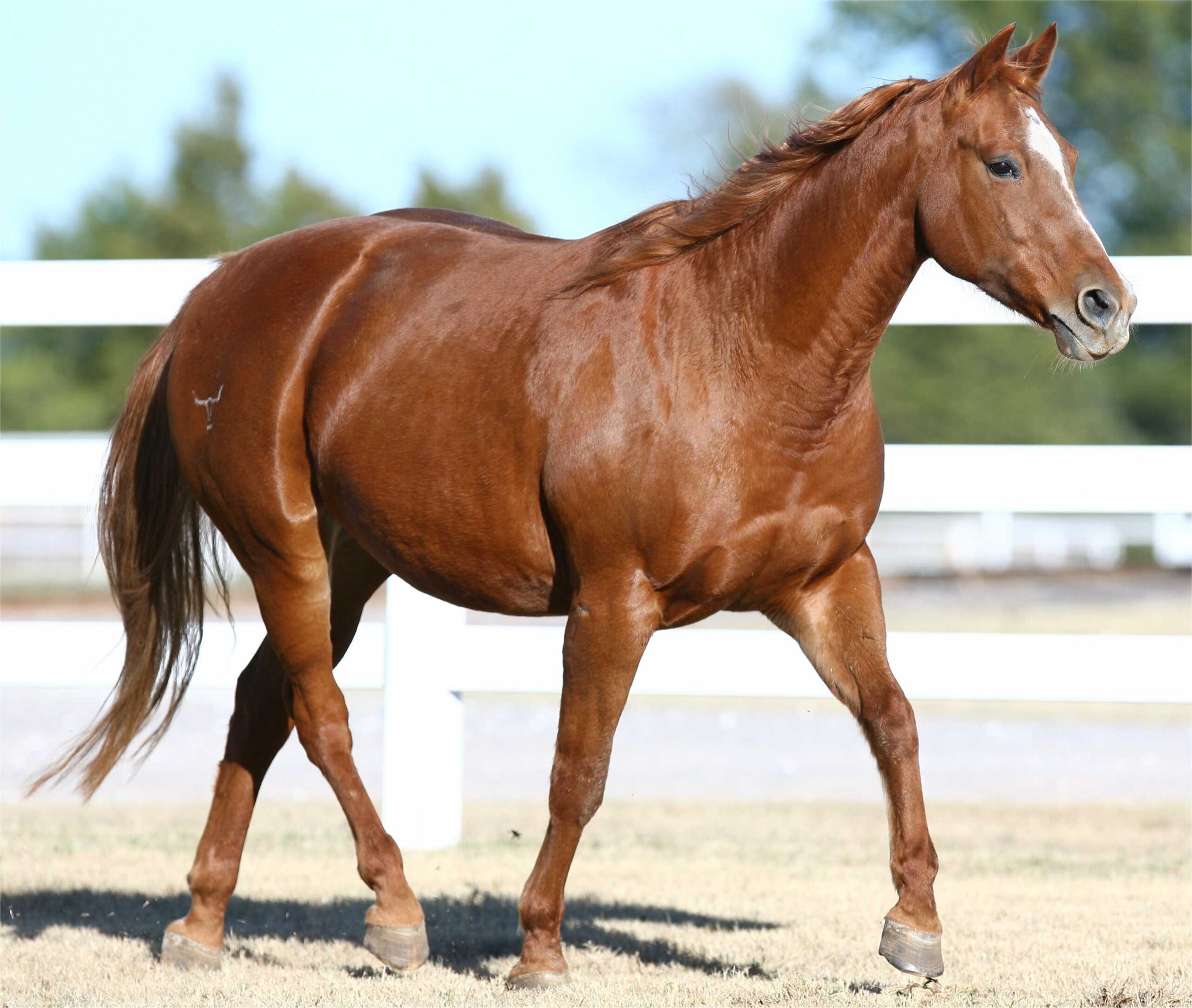 From the beginning, Katie Starlight (Grays Starlight x Colonel Gunsmoke x Colonel Freckles), was a horse who made dreams come true. The sorrel mare, foaled in 1993, began her career with NRCHA Hall of Fame professional Sandy Collier, who rode her to a top-10 placing at the 1996 NRCHA Snaffle Bit Futurity. When Katie Starlight was 5, another Hall of Fame horseman, Ted Robinson, took the mare's reins. She continued to win paychecks in the Open with Robinson, and in the Non Pro with her owner, Paula Hunsicker.
In 1999, Katie Starlight's first year in the bridle, she and Robinson won the first-ever NRCHA World's Greatest Horseman Championship in 1999, and then they claimed the title together a second time in 2001. Katie Starlight earned more than $126,000 in her show career.
In 2005, Hunsicker sold the mare to Cinder Lakes Ranch, Valley View, Texas, just months before Katie Starlight's first foal, Nu Circle Of Light, sired by Nu Circle N Cash and owned by Hunsicker, won the 2005 NRCHA Snaffle Bit Futurity Open Championship with Robinson in the saddle. Nu Circle Of Light's accomplishment immediately propelled Katie Starlight to royal broodmare status, and she continued to produce champion offspring, 14 foals in all. Their combined $348,898 in reined cow horse earnings (as of August 22, 2017), have made Katie Starlight the all-time No. 6 NRCHA dam. Her top-earning foal, This One Time, a 2009 stallion by NRCHA Million Dollar Sire One Time Pepto, was the 2012 NRCHA Snaffle Bit Futurity Open Reserve Champion and the 2014 NRCHA Stallion Stakes Open Champion under NRCHA Two Million Dollar Rider Todd Bergen.