WR This Cats Smart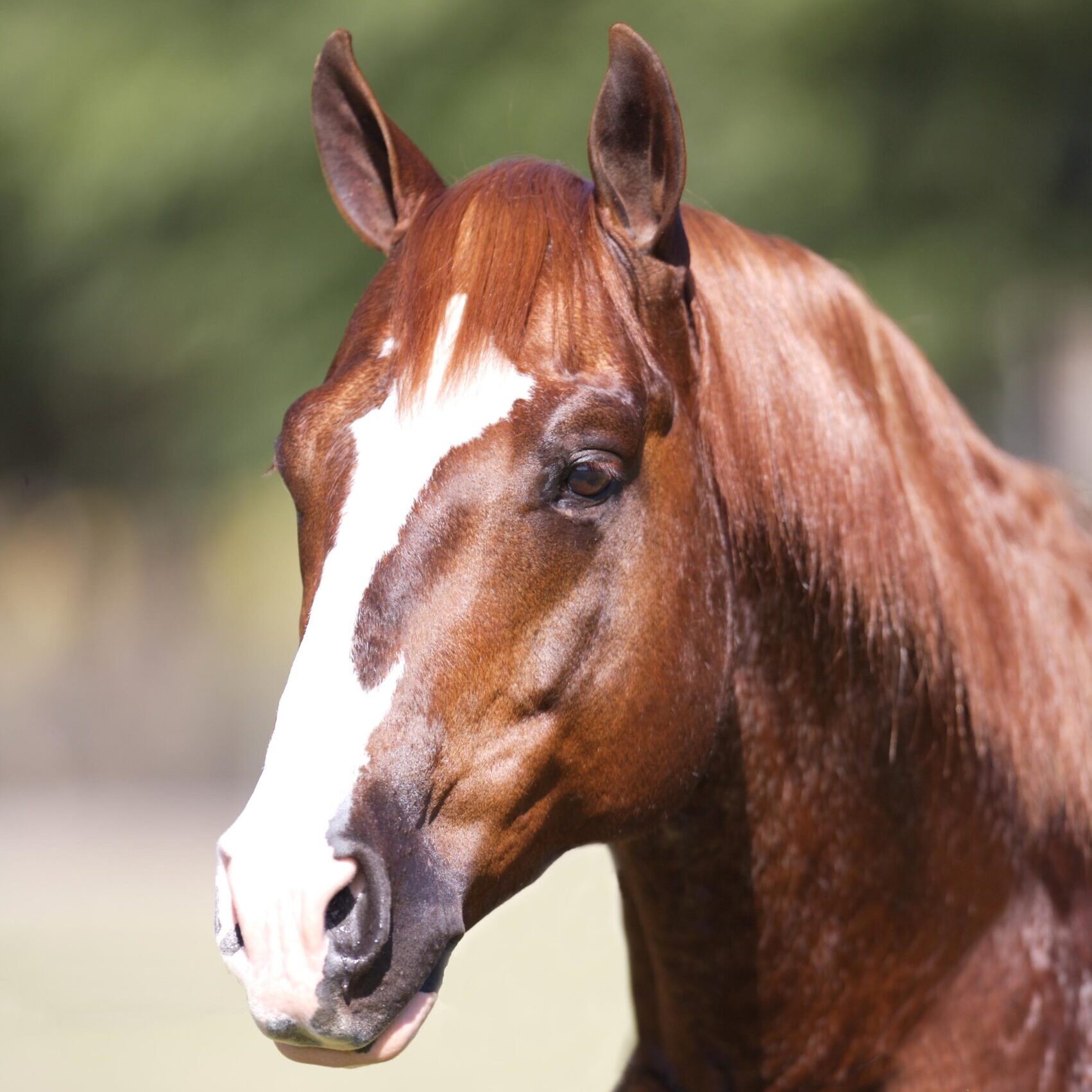 The 1999 stallion WR This Cats Smart (High Brow Cat x The Smart Look x Smart Little Lena) bred by Wiens Ranch Co., Sedalia, Colorado, and owned since 2004 by NRCHA Breeder Sponsor Wagonhound Land and Livestock, Douglas, Wyoming, began his performance career in the National Cutting Horse Association arena. The fancy sorrel earned $236,514 in NCHA money, and became a finalist at 24 major NCHA aged events as a 4, 5, and 6-year-old. His accolades include the 2005 NCHA Open Finals Championship, shown by leading cutting horse professional Tim Smith, who described the stallion as "A star all the way – so very smart and stylish."
The first foal crop by WR This Cats Smart arrived in 2005, and he has sired 968 American Quarter Horse Association-registered offspring. His foals quickly proved their abilities in multiple performance arenas, earning more than $6.1 million in all disciplines, primarily cutting. Eighty-seven foals by WR This Cats Smart contributed to his NRCHA Million Dollar Sire status, winning a total $1,080,082 in the multi-event reined cow horse arena.
WR This Cats Smart has been bred to some of the industry's finest mares, including leading NRCHA dam and Hall of Fame horse Smoke Time Tuck (Doc Tom Tucker x Ima Smoke x Mr Fools Smoke). One foal from that particular cross, the 2007 gelding Tuckers Smart Cat, has become WR This Cats Smart's top NRCHA money-earner, with more than $150,000 and a Supreme Reined Cow Horse designation on his resume.
Other top cow horses by WR This Cats Smart include Sinful Cat (x Sinful Playgirl x Freckles Playboy), a 2008 stallion and earner of $102,258; TF The Gus Man (x Classy Remedy x Tangys Classy Peppy), a 2008 gelding who has earned $83,748; Halo Cat (x Stylin Jewel x Docs Stylish Oak), with $76,729 in NRCHA earnings; Camilla The Cat (x Bit Of Starlight x Grays Starlight), an earner of $73,860; and Shine Smarter (x Shiney Tari x Shining Spark), a 2012 mare who has earned $69,305.