Woody Be Tuff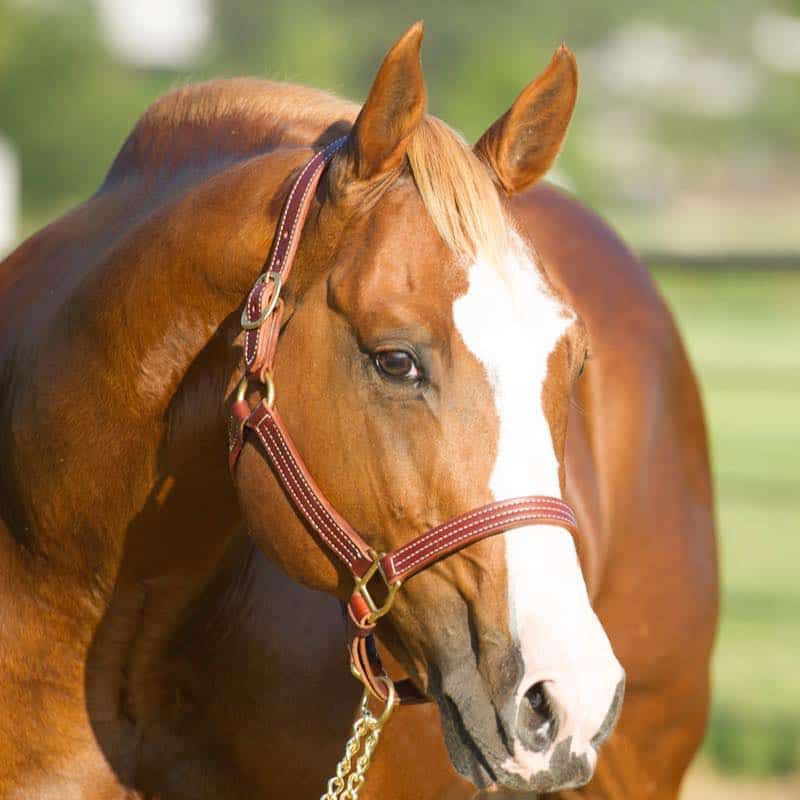 ACHIEVEMENTS:
Two Million Dollar Sire
When the National Reined Cow Horse Association wrapped the 2021 show year, offspring earnings tallied showed that Woody By Tuff offspring achieved the earnings for the stallion to become a NRCHA Million Dollar Sire.
The NRCHA Million Dollar Sire accolade has only been earned by 22 sires since the association's inception in 1949. Woody Be Tuff (Nitas Wood x Tuffs Junie x Tuff Wood) sired the 2021 NRCHA Snaffle Bit Futurity Open Champion Zak 34 (a 2018 stallion out of Cat Digs Lucinda), which helped to catapult him over the million-dollar mark to claim $1,176,601.12 in reined cow horse offspring earnings. Owned by the Center Ranch in Centerville, Texas, the 2001 sorrel Quarter Horse stallion stamps many of his offspring with his signature sorrel color with a flaxen mane and hair and, often, white legs or blazed face. When a horse matching that description enters the arena with a "Sigma" brand, it is more than likely sired by Woody Be Tuff.
"He's a bigger horse and not a typical smaller, cow-bred horse," said Jay Dickson, Center Ranch manager. "His trainability is his most valuable asset, even the horses we punch cows on the ranch. Everyone wants one not only for the looks but for the demeanor and talent. Woody Be Tuff has earned his place in the industry. He's an awesome horse, and his legacy will live on for many years."
Following Center Ranch owner Finis Welch's death the ranch is being dispersed and Woody Be Tuff will be sold in December 2021. However, Dickson says the stallion and Welch's sigma sign will forever be linked through the many offspring stamped with both the stallion's qualities and the ranch's brand. The stallion sells at the Center Ranch Dispersal at the 2021 Western Bloodstock NCHA Futurity Sale, Thursday, December 9th.
Milestones such as these are due in part to the commitment of the NRCHA Board of Directors and sponsor family that help to continually increase the prize money awarded for the accomplishments of these horses and trainers at premier events. The efforts of dedicated owners and breeders push our industry forward, making horses that compete in the three disciplines of reined cow horses competitive in any industry.
"When a horse begins to reshape a sport by nature of the offspring they send to the pen, they've made a lasting impact on the industry," said Anna Morrison, NRCHA executive director. "That is certainly the case with Dual Smart Rey and Woody Be Tuff, and we congratulate all of the connections of these great stallions."