Smart Chic Olena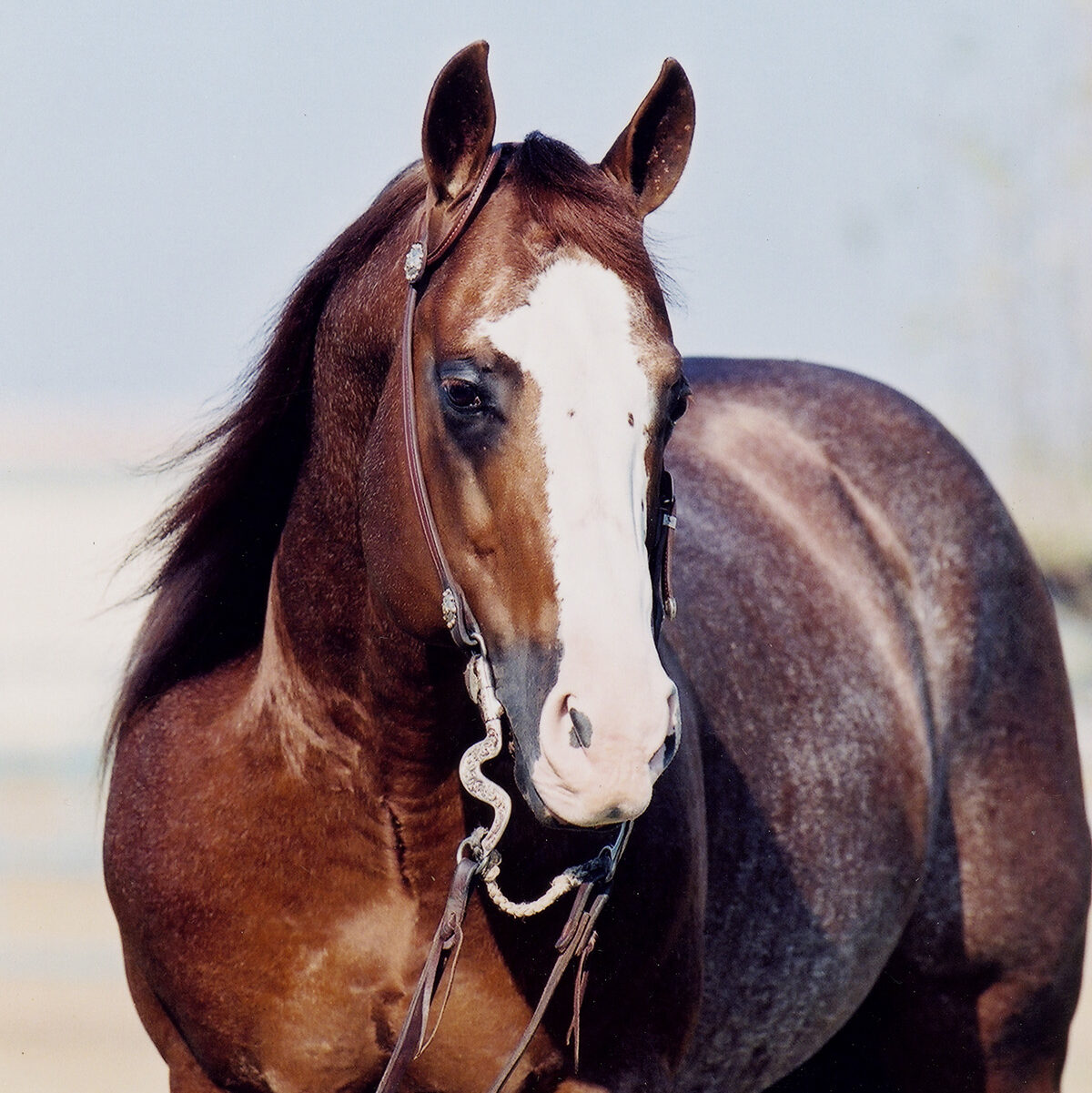 2006 – Smart Chic Olena also became an NRCHA Million Dollar Sire in 2004.
The late Smart Chic Olena (Smart Little Lena x Gay Sugar Chic x Gay Bar King), could not only do it all, he also passed on his versatile genetics to legions of performers in the reined cow horse, reining and cutting horse arenas. Foaled in 1985 and bred by Emily Woodall, New Caney, Texas, Smart Chic Olena's talents were developed under the guidance of cutting horse trainers Bill Glass, Bill Freeman, Dell Bell, and Randy Butler. He later branched out into the reining arena with professional Craig Johnson in the saddle.
Smart Chic Olena earned $167,471 in cutting, reining, and reined cow horse, including a third place in the 1989 NCHA Super Stakes, where he won nearly $33,000. His other performance accolades included the 1990 AQHA Senior Cutting World Championship and the 1993 AQHA Senior Reining World Championship. However, his most memorable contribution to the Western performance horse industry was as a sire. Year after year, offspring of "Chic" have proven their worth in every discipline, earning more than $3 million in the NRCHA and approximately $12 million across all disciplines.
In 2004, Smart Chic Olena achieved NRCHA Million Dollar Sire status and joined the National Reining Horse Association Hall of Fame. He was euthanized on June 24, 2012, at age 27. At the time of his death, Smart Chic Olena was owned by Bill Richardson, Whitesboro, Texas. In October 2015, Trevor and Tiffiny Bond, owners of Smokin Gun Performance Horses, Mound Valley, Kansas, announced their acquisition of the late Smart Chic Olena, as well as his stored frozen semen and all breeding rights.
Some of the brightest stars on the long list of Smart Chic Olena's NRCHA money-earners include:
Olena Oak, 2002 stallion, $346,398 (NRCHA's top money-earning horse)
Chics Magic Potion, 2002 stallion, $246,705.20
Smart Crackin Chic, 2003 mare, $191,375.00
Travelin Jonez , 2008 stallion, $174,785.76
A Chic In Time, 1993 stallion, $150,773.00