Ben Baldus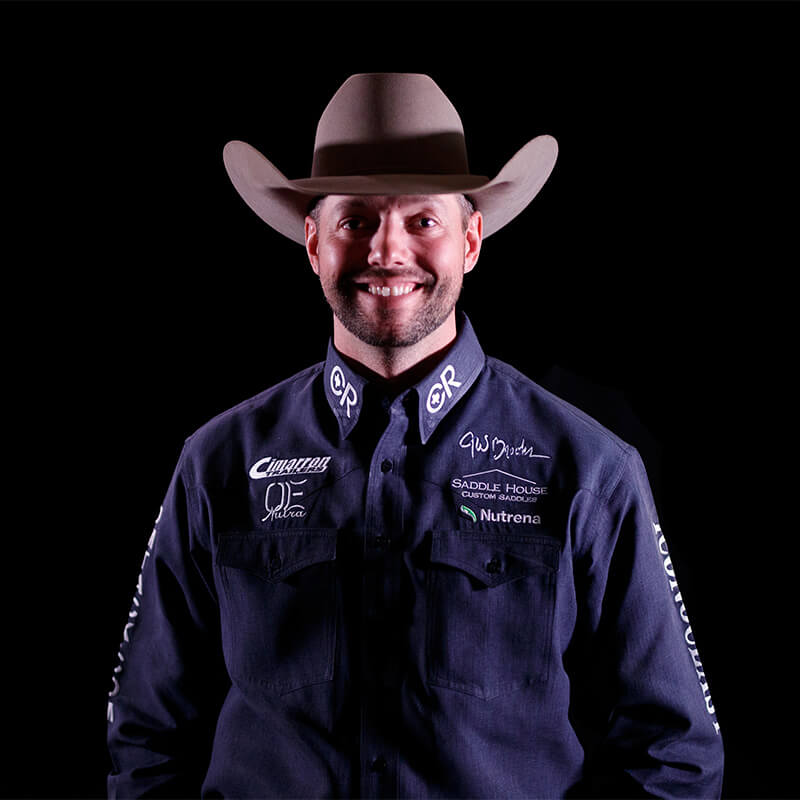 LIFETIME EARNINGS:
$398,225.60
HOMETOWN:
Gainesville, TX
3 YEAR EARNINGS:
$226,536.47
Though Ben Baldus first stepped in the show pen when he was 12, he wasn't introduced to reined cow horse until he worked for the Waggoner Ranch in Electra, Texas. It was there he took the path down the versatility ranch horse road that has led him to multiple American Quarter Horse Association World Championships and more than $398,000 in National Reined Cow Horse Association earnings.
In 2014, Baldus and Boots Are Tuff earned the Open Versatility Ranch Horse AQHA World Champion title, one he repeated in 2018 aboard Seven S Woodrow. At the 2019 Road To The Horse colt starting competition, Baldus was a Wild Card participant, showcasing his skills to a wide audience. He also earned the 2022 AQHA Senior Versatility Ranch Horse World Champion title on Playin Motown, owned by Catelyn Walker, as well as the National Ranch and Stock Horse Association Open All-Around Champion win.
He captured the pre-futurity Champion title on A Rey Of Sunshine, owned by Stanton Pickard Horses LLC, at the 2022 NRCHA Dom Conicelli Memorial Eastern Derby, presented by MARS Equestrian™, and followed that up with a 2022 Open Snaffle Bit Futurity® Finals spot aboard Brother Blu, owned by Brett Haag.
Baldus and his wife, Cameron, live and work in Gainesville, Texas, where he continues to focus on cow horse while also coaching versatility ranch horse competition.