Kelby Phillips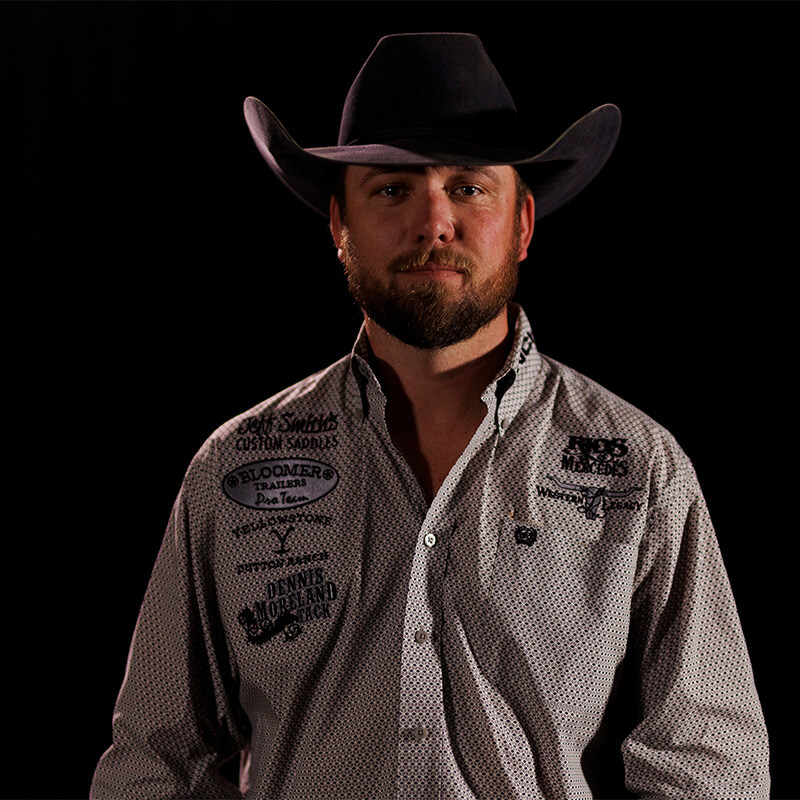 LIFETIME EARNINGS:
$1,429,035.29
HOMETOWN:
Weatherford, TX
3 YEAR EARNINGS:
$579,875.54
ACHIEVEMENTS:
Million Dollar Rider, World's Greatest Horseman Champion, Snaffle Bit Futurity® Champion
An NRCHA Million Dollar Rider, Kelby Phillips trains out of Bosque Ranch. Originally from Texas ranching country and growing up on the Pitchfork Ranch in Guthrie, Texas, Phillips began his cow horse journey in the ranch horse competition arena. His desire to learn cow horse led him to work for NRCHA professionals Ken Wold and Zane Davis, as well as NRCHA Judge and horseman Bozo Rogers.
Early in his career, he served as the resident trainer at Gardiner Quarter Horses in Ashland, Kansas, Phillips trained the horse he says "put him on the map," Hickory Holly Time (One Time Pepto x Hickorys Holly Cee x Doc's Hickory).
"He's actually the first horse I've came through all the way with because I'm so young and haven't had the chance to take any horses all the way through," Phillips said when he and "Oliver" won the 2020 World's Greatest Horseman title. "I think that is the epitome of our sport, to get to take a horse all the way through their training. He was the first horse I got to put in the hackamore and we won the world on him in the hackamore a couple years ago. As far as training for the cow horse, when you look back at everything, that is our goal with these horses—to make a good bridle horse with them."
Now, Phillips has ridden one of the stallion's offspring, Nineteen Ten (out of Lil Miss Shiney Chex) to the 2019 NRCHA Snaffle Bit Futurity® Open Reserve Champion title. He worked for DT Horses, LLC, in Scottsdale, Arizona, piloting owner Dean Tuftin's reined cow horse program before moving to Weatherford, Texas, in 2022 to head Taylor Sheridan's Bosque Ranch cow horse program.
When he achieved Million Dollar Rider status in 2020, Phillips was 32 years old, and the youngest to hit that milestone at the time. His long list of achievements includes: 2020 Reserve World's Greatest Horseman, 2018 World's Greatest Horseman Champion and 2014 Intermediate Open Snaffle Bit Futurity Champion riding Hickory Holly Time; 2016 NRCHA Snaffle Bit Open Futurity Champion on Duals Lucky Charm, and a slew of other premier event championship titles.
His wife, Abbie, is a Non Pro Snaffle Bit Futurity Champion and reined cow horse competitor. The live in Weatherford, Texas.