Justin Wright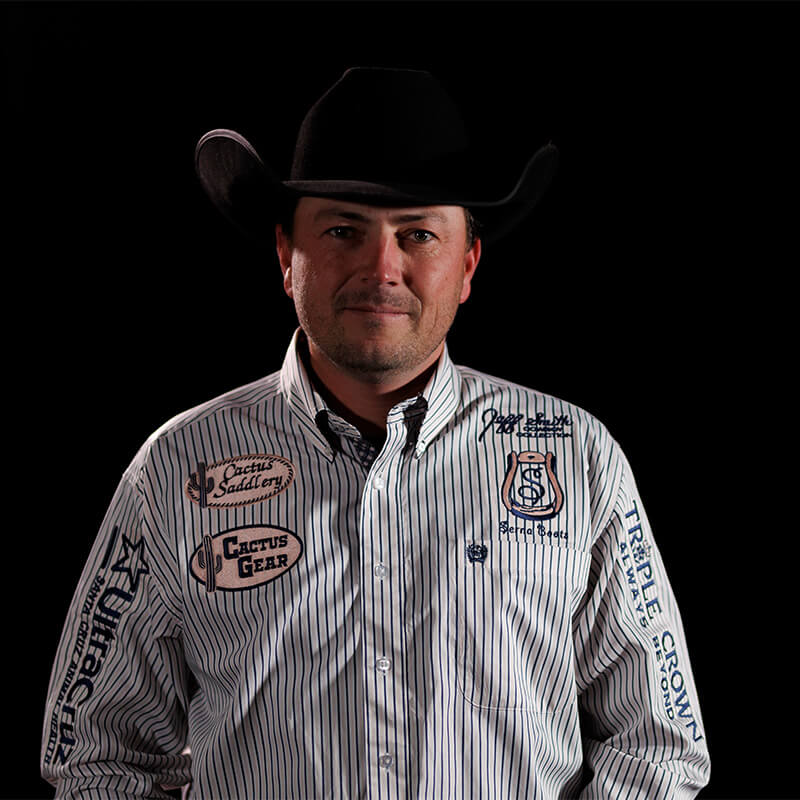 LIFETIME EARNINGS:
$2,112,273.23
HOMETOWN:
Santa Maria, CA
2022 EARNINGS:
$293,156.71
3 YEAR EARNINGS:
$929,448.85
ACHIEVEMENTS:
Two Million Dollar Rider, Snaffle Bit Futurity Champion
Justin Wright, born and raised around cow horses in California, had a successful youth and non pro career. When he was in his mid-teens, Wright saw his path was laid to become a horse trainer.
Since becoming an open rider in 2009, Wright has earned multiple NRCHA major limited aged event championship titles. He credits his customers with helping him achieve success aboard great horses. During the 2018 show season, the Santa Maria, California, horseman accumulated $307,793 in earnings, sending him to the edge of the million-dollar threshold. At the 2019 NRCHA Celebration of Champions, Wright achieved million dollar status. He was now in the same peer group as the trainers he's looked up to his entire career.
"It was a relief [to achieve a million dollars] because that was one of the goals and dreams I had; something I always wanted," Wright said. "But it was quite humbling once I got there. I looked up to every one of the Million Dollar trainers. Now, I want to get to two [million dollars]."
Wright credits his family and those close to him with his continued success. "It would be hard to thank one person but first off, my family," said Wright. "I also have a great set of customers. And, the team of helps I have. They have been with me for years and without good help, good customers and good family backing you, it is hard to do all this."