Jake Gorrell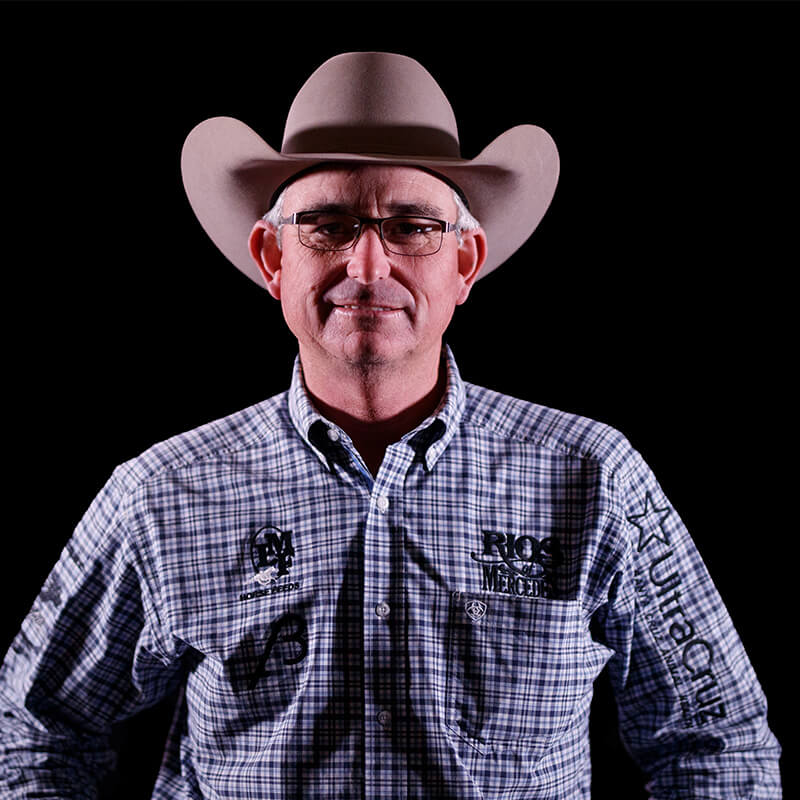 LIFETIME EARNINGS:
$1,367,655.69
HOMETOWN:
Porterville, CA
ACHIEVEMENTS:
Million Dollar Rider, Snaffle Bit Futurity Champion
Just weeks before winning his first Snaffle Bit Futurity Championship on October 12, 2017 in Fort Worth, Texas, National Reined Cow Horse Association Professional Jake Gorrell, marked another incredible milestone when he became the 14th member of the elite NRCHA Million Dollar Rider club.
Jake was born and raised in Idaho, as part of a horse training and rodeo family. His father, Jerry Gorrell, was his earliest horsemanship mentor and also urged his son to pursue a higher education. Jake went to college, obtained a business degree, and considered a lifestyle in which horses were recreation instead of a profession. But an office job didn't suit the young horseman. He decided to follow his heart and decided to follow his heart. He opened up to the late Jim Roeser, a family friend and professional trainer who eventually became an NRCHA Hall of Fame horseman.
"I just missed it. When I was in school, I worked for Jim Roeser and lived on his ranch there in Marsing [Idaho] when I was a junior and senior. After I left college and worked and realized I wanted to do that, I went to him and said 'Man, I want to ride. Even if I just go and learn how do to it and then go get a job and try to do it as part time or fun.' He said, 'Well, if you want to learn to do it, go to California. That's where the cow horse is.'" Jake headed south and worked for Jim's son, Jon Roeser, also an NRCHA Million Dollar Rider. He spent three years under Jon's tutelage and then, newly married to wife Sonia, cracked out on his own. "We've been working at it ever since," he said.
Some of Jake's memorable horses include Kevin Cantrelle's stallion, Plain Catty (Bet Hesa Cat x Miss Plain Plain x Mister Dual Pep), his 2017 Snaffle Bit Futurity Champion; and his standout bridle horse, Smooth N Cash (Smooth As A Cat x Dox Gavacash x Miss N Cash), owned by Roloff Ranch. He also names some of his early career champions such as Paid By A Starlett (Paid By Chic x Starwards Ginger x SMF Lenas Award); and Smart Nu Penny (Nu Cash x Smart Peppy Sanbar x Smart Little Lena) as major contributors to his career.
"I've had some good horses, and I've had some really good clients, too," he said. "The people in our event are unbelievable. Growing up with the people I grew up with, and the camaraderie and the fun, is important to me. I wanted to be around those kind of people and the good horsemanship. The horsemanship is a big deal. I want to be known as somebody who likes their horses and takes care of their horses. To get them to perform at this level is a challenge, so that's what keeps me in it," he said.
Jake and his wife, Sonia, an avid barrel racer, operate their training facility in Hanford, California while raising their son, Chet.