Gusti Buerger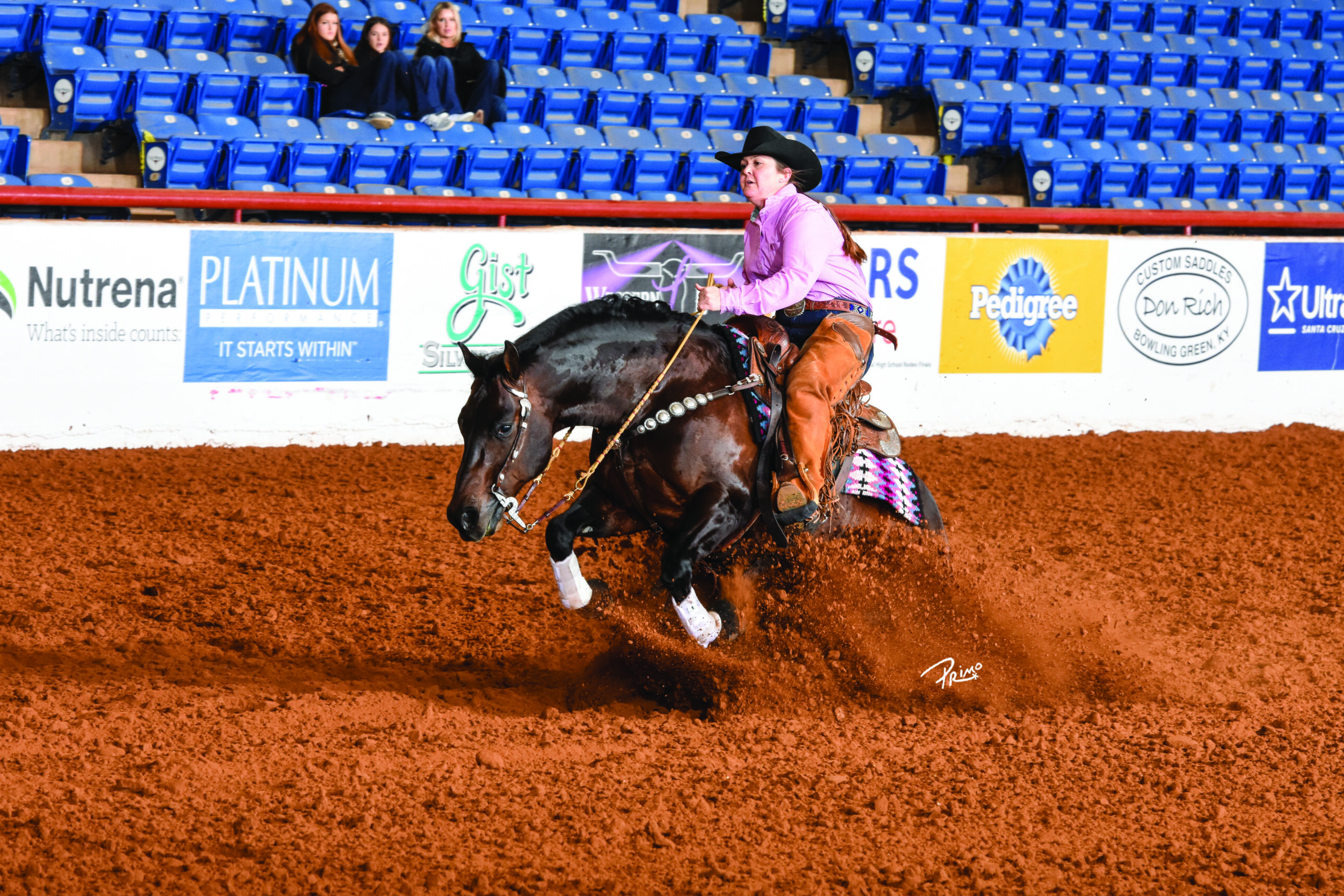 LIFETIME EARNINGS:
$189,914.23
HOMETOWN:
Steamboat Springs, CO
3 YEAR EARNINGS:
$152,420.04
Growing up on a Colorado ranch and showing in 4-H set Gusti Buerger on a path to become a professional horse trainer. The late Sherri Gilkerson was Buerger's first mentor, but not her last, as she worked for National Cow Horse Association Hall of Fame rider Annie Reynolds and NRCHA $3 Million Dollar Rider Corey Cushing before taking the head trainer position at Home Ranch, located in Clark, Colorado.
While her $189,000-plus in NRCHA earnings is not as notable as others on the Top 30 Riders list, Buerger's success in the last three years has skyrocketed her up the ranks. Aboard Reynolds' Magicality (Very Smart Remedy x Magical Lena x Little Lenas Legend), she captured two preliminary rounds at the 2021 Western Bloodstock / Hashtags' World's Greatest Horseman event, the cow work and rein work, before finishing seventh in the event.
Home Ranch owns several Magicality offspring the Buerger has shown to success, including Quizzicality (out of Shirley Shine), Physicality (out of Shirley Shine) and Logicality (Boonlight Angel). In 2020, she rode to the Snaffle Bit Futurity® Limited Open Champion title, and was an Intermediate and Open finalist.