Brandon Buttars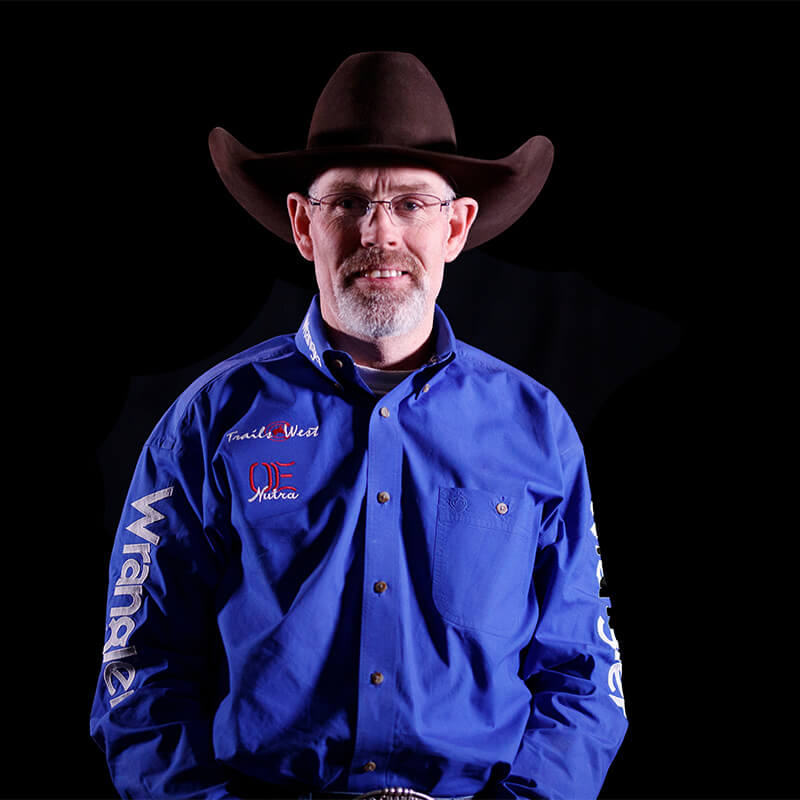 LIFETIME EARNINGS:
$705,873.61
3 YEAR EARNINGS:
$283,498.70
Snowville, Utah, horseman Brandon Buttars grew up in ranching and continues to raise cattle while training reined cow horses. He and his wife, Non Pro Sophia Buttars, are staples at both regional and premier events, with Sophia claiming the Co-Reserve Champion Non Pro and the Intermediate & Limited Non Pro Champion titles at the 2022 National Reined Cow Horse Association Snaffle Bit Futurity® aboard Dollar Signs (Hickory Holly Time x Wright About Now x Lenas Wright On), a gelding that Buttars made the Intermediate Open Finals on, too.
It's a far cry from piloting his family's racehorses or the 1989 Utah State High School Rodeo Bull Riding Championship Buttars claimed to being a recognized name in the NRCHA ranks, and a familiar face in the Down The Fence cow horse documentary. He credits mentor Jack Forsberg with getting him started in horse training.
Among the titles Buttars has earned, he and This Cats The Mark, owned by Lori Adamski Peek, took the National Stock Horse Association Open and Intermediate Open Derby titles and the NRCHA DT Horses Western Derby Intermediate Open Derby Champion spot.
Buttars' children, Daxon and Texie, also compete in reined cow horse and rodeo events. He is an NRCHA carded 2A judge and has more than $705,000 in NRCHA earnings.