Sarah Dawson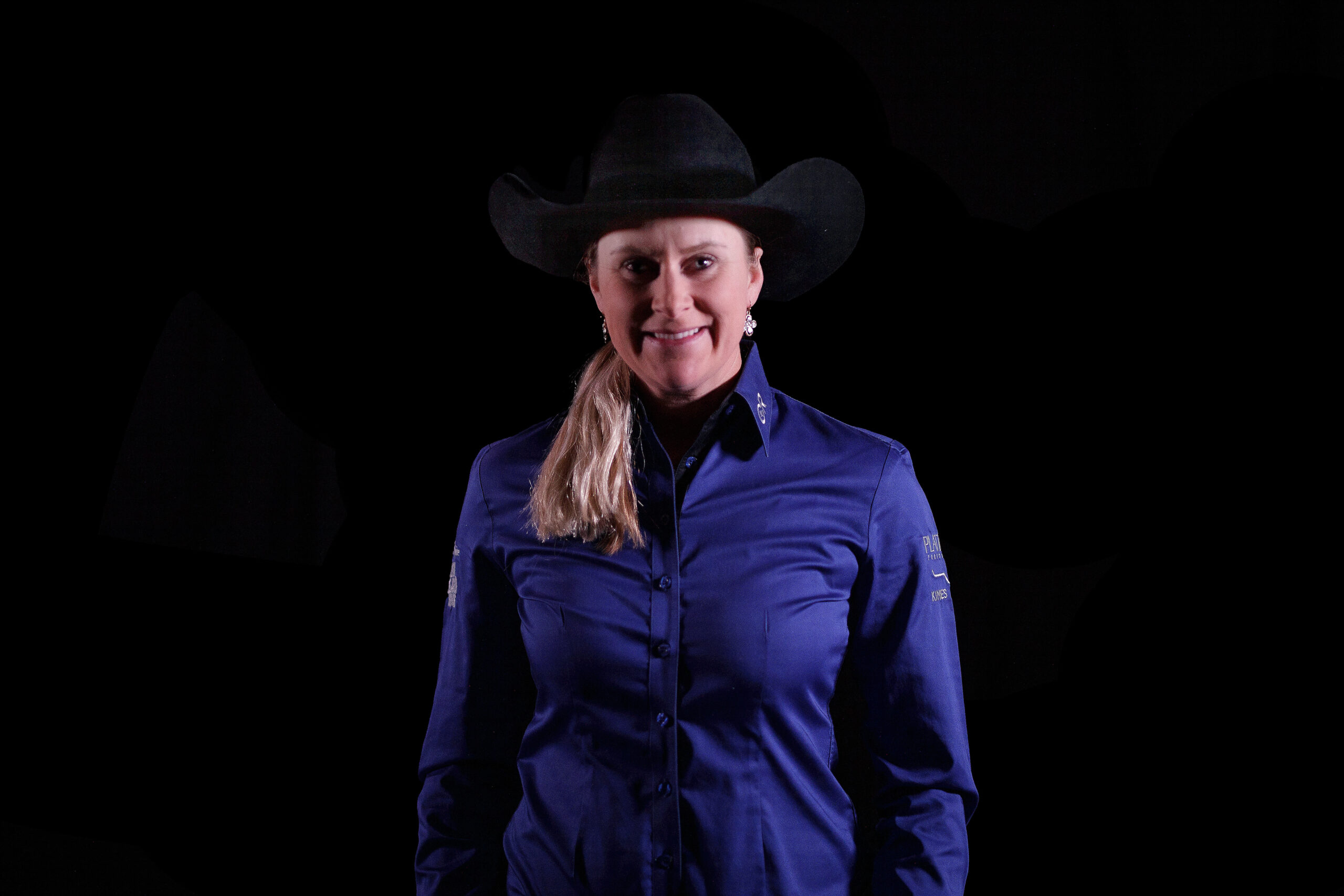 LIFETIME EARNINGS:
$1,374,048.97
2022 EARNINGS:
$376,819.24
3 YEAR EARNINGS:
$851,435.49
ACHIEVEMENTS:
Million Dollar Rider, Snaffle Bit Futurity Champion
Sarah Dawson of Perrin, Texas, crossed the million-dollar mark following her win at the 2022 Tres Osos Cow Horse Derby in Fort Worth, Texas, aboard Selvarey. She is one of the youngest to achieve this milestone. Her Million Dollar Rider banner was revealed during the 2022 Kalpowar Quarter Horses Celebration of Champions when she was named the Tres Osos Cow Horse Derby Open Champion.
"To reach the million dollar mark you have to have a lot of great horses and success on a lot of different kinds of horses," Dawson said. "As a horseman, for me, that is much more notable than winning a single show."
When asked about the horses that have made this milestone possible, Dawson said there were two that stood out the most; Shine Smarter and Selvarey. Shine Smarter (by WR This Cats Smart) is a 2012 mare that took Dawson to her first Snaffle Bit Futurity® Open Finals and Selvarey, a 2017 mare by Dual Rey, which Dawson won the 2020 Snaffle Bit Futurity, making her the second woman in history to win the event.
"I owe everything to that mare [Shine Smarter] as far as getting the opportunity to ride the horses I have today," Dawson said.
As of February 15, Dawson has $1,042,221 in reined cow horse earnings. Dawson thanked her husband, Chris, for helping her achieve this goal, along with all of the owners who have allowed her to ride their horses.
"Chris has been so instrumental in my success," Dawson said. "He is my biggest supporter and the best set of eyes I have on me, both in and out of the arena."
Since its inception in 2006, the NRCHA Million Dollar Club has inducted 22 riders. Dawson joins her husband, Chris Dawson, in the elite list and also becomes the second woman in history to achieve this title.
"Having Sarah's million dollar rider banner hanging over our arenas is simply a testament to her focus, drive and skill," said Anna Morrison, NRCHA executive director. "The reined cow horse family could not be any prouder of her and her achievement of this major milestone."