Clay Volmer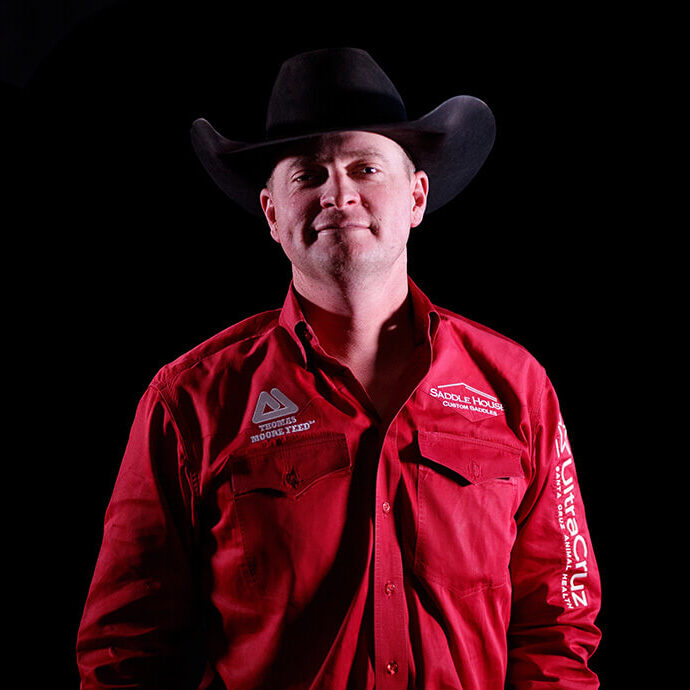 LIFETIME EARNINGS:
$529,682.26
3 YEAR EARNINGS:
$314,924.72
From the rodeo arena to the reined cow horse pen, Clay Volmer has found success on several horse's backs. Originally from South Dakota, Volmer was the South Dakota State High School Rodeo Finals bareback riding champion in 1999 and followed that with college rodeo at National American University in Rapid City, South Dakota.
It was during college that he began to pursue a horsemanship journey that led him to coordinate clinics around the country with clinicians like Buck Brannaman, Ray Hunt and Curt Pate. Not only did he learn the logistics of the clinics, but he also soaked up the knowledge given by the noted horsemen and soon found his own professional training start in the cutting pen before adding reined cow horses.
Among the titles Volmer claimed are the 2013 American Quarter Horse Association Junior Cutting World Champion aboard Smart Lookin Mate (WR This Cats Smart x Featured Mate x Smart Mate, the 2018 Snaffle Bit Futurity® Intermediate Open Champion riding SDP Hy Rey Bound (TR Dual Rey x SDP Hydriven Hicapoo x Hydrive Cat), and multiple aged event titles aboard Ricato Suave (Metallic Cat x Hip Hip Sue Rey x Dual Rey), including the Open Derby Champion title at both the 2021 and 2022 Dom Conicelli Memorial Eastern Derby, presented by MARS Equestrian™.
Volmer lives in Millsap, Texas, where he shares a son and facility with Veronica Swales, also an NRCHA professional.